My life in the "Cloud"
Thu, Feb 24, 2011
The last couple of years has seen a lot of changes in where my data is located. I've had enough hard drive crashes and other computer outages in my life, so I've been trying to not be dependent upon a single computer for any of my data. My dream is that when I buy a new computer, I won't have to reinstall everything, restore backups or do any of the nasty things I've done so often. I can just install a key set of applications and that's it.
Because of this, I find myself drawn to everything that takes some element of my computer-life and brings in to the all mighty "cloud", where I can have access to it from anywhere, without planning or thinking about it. I'm going to go over a few of the services I use and how I use them.
Dropbox

I am in love with dropbox. I use it for a lot of things. I use it at least in the following ways:
Data vault - I have all project PSDs, mockups, text data relating to different projects stored on there. I save everything there by default. If it's not saved in dropbox, I don't care if it gets deleted.
I have a few portable apps there. Some people carry around a few handy apps on their USB stick. I use dropbox. Same instance of those apps on my dropbox.
Application configuration settings. I store syntax highlighting themes, text editor configuration, etc. I even have my xchat settings stored on it.
If I need to send somebody a file, dropbox is the obvious choice.
I store books on my dropbox (PDFs, .epub), so if I'm waiting somewhere, I can grab a book on my phone and read a paragraph or so.
I often work with different people and clients and it's getting more common that I'll simply be sharing a folder with others.
I store photoshop brushes, shapes, etc on there, so I have the same stuff on all computers (currently only two + virtual machines)
I don't use it for everything though, but that's mostly because it would be too expensive and since I only have a 12 Mb adsl with max 110 KB/sec upload speed, all my computers would simply always be syncing. But one day I'd like to store these as well:
Photos
Mp3 files (I have a rather large collection I never listen to) - but actually, I hope I can just have my music *only* in the cloud, except for some favorite songs, etc. We'll see
I have some video and audio projects that usually are around 200 MB - 2 GB, so the upload speed limits my ability to use dropbox for those.
Gmail
Like most sane people, I have switched over to gmail completely for all my email. It handles all the spam crap so well, it stores all my contacts, it's got a lot of useful plugins and I is usually pretty darn fast. I also use Google calendar and ever since I got my android phone, I've been using that a lot more.
This is how I use gmail:
I label everything and I have a lot of filters so emails from certain people get labelled in a certain way
I use the keyboard shortcuts a lot (j, k to move up and down, y to archive, o to open, c to compose, etc)
I've been using the priority inbox a little bit - not sure if I like it yet
I use a plugin called Rapportive - so I can get some info about contacts without needing to google them.
Another plugin I use is called Boomerang. It allows you to send scheduled emails and also allows you to receive emails later - the classic example they give is birthday invitations that are sent 1 month in advance, etc.
Grooveshark
I hardly ever listen to my mp3s any more. I just use
Grooveshark
. I keep my playlists there, my favorites etc, so I have access to all my music in one place and I don't have to store it on any computer, only in the cloud.
Chrome bookmark sync
I never imagined how handy this could be. When you just bookmarked something on another computer, to have access to that bookmark somewhere else is just awesome. I had been using foxmarks (xmarks) before, but for some reason I never got used to using that so much. I wonder if there's a way to view your chrome bookmarks online? Any idea?
Backblaze
Complete backup of your computer for $5 a month? No matter how large your hard drive is? Do I even have to say more?
Backing up on a hard drive is a *pain*. I've often started using some automated programs, but I never keep up, I never have the backup drive hooked up to the computer etc. Backblaze simply solves all that and it does incremental backups of your whole computer.
I haven't tried restoring from Backblaze though, so maybe it's pure hell. But at least I can sleep comfortably knowing that my photos are somewhere out there. Safe.
Github
I don't know if it's so much
github
itself or just git. I am in love. git is a wonderful tool. Github simply gives you a git repository in the cloud, with a great way to browse, share, discover, etc.
My lovely phone - HTC Desire running Android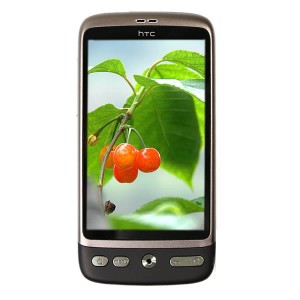 I fell in love with the HTC Desire last year. It's such a great device and it's made my life so much easier in so many levels. Setting up events in the calendar without having to sync with the computer, all the contacts are synced between the phone an gmail, the tethering is amazing, just so many great things.. I love it.
There's one annoyance with it, though. It comes pre-built with a lot of redundant applications which you can't uninstall for some reason. That is kind of lame.
Steam
I think people often forget how far ahead of the curve Valve's
Steam
was when it comes to the cloud. They've basically been storing your games, even though only the license keys, for some time. Even though I haven't had much chance to play any games for the last 2-3 years (getting old?), it's nice to know my games are always there and it's easy to start playing some of them, even though I don't have them installed on my computer.
Conclusion
I think a lot of tech-guys are in a similar situation with their data and it gives you a sense of relief inside knowing that all my data is safe somewhere, guarded by people much smarter then me in a very ubiquitous way.
It would be fun to hear from my readers, which cloud services you guys use.