New Vodafone in Iceland website launched
Thu, Aug 25, 2011
The Vodafone website in Iceland has just undergone a redesign. It was designed by the amazing web agency Kosmos & Kaos, which is also based in Iceland.
I'm very grateful to have been able to partake in the project. I helped with the CSS, initial HTML and most of the Javascript interactions on the website on behalf of K&K, and I've got to say I'm pretty proud of the work. That includes some nice CSS3 effects, a custom parallax slider, the modern dropdown menu etc.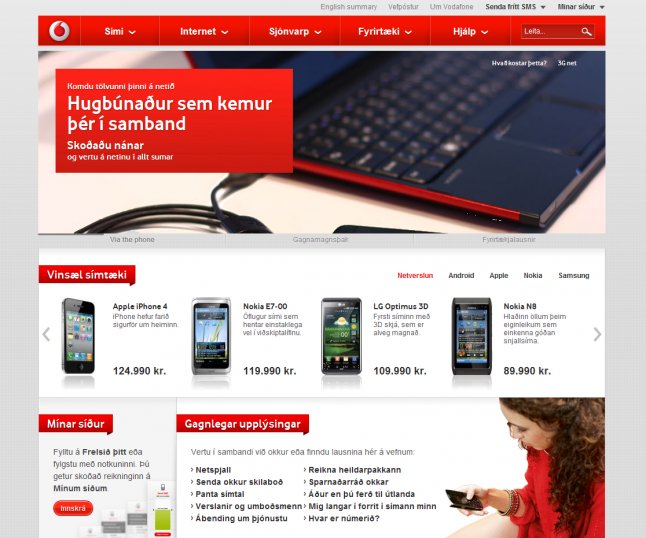 You have to congratulate Vodafone in Iceland for being willing to embrace new web standards and doing something this forward looking.
Snerpa also did their part. They set up the website in a CMS and probably reworked some of my initial HTML and CSS. It's probably no easy task for such a big, content rich website.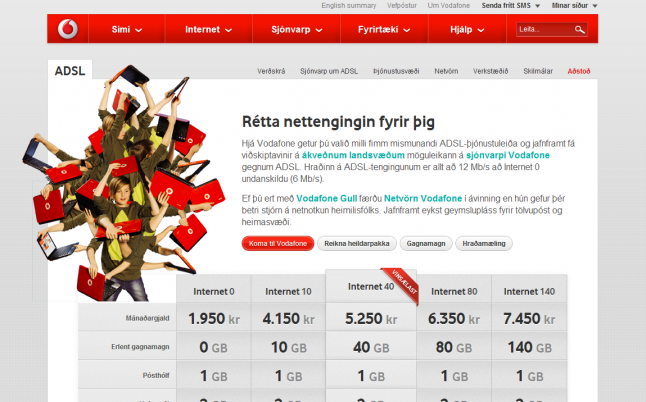 Vodafone in Iceland: Check out the website Also check out: Kosmos & Kaos, web agency